Who I am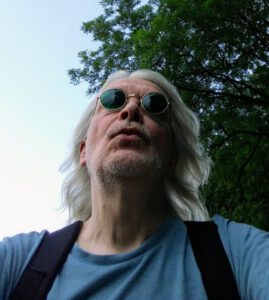 My name is Georg M. (also known as "Phogue") and I was born in West Germany in 1960. After school, high school, civilian service and a few professional detours, I completed an apprenticeship as a data processing specialist and business IT specialist and then worked in marketing for decades – first in a classic advertising agency, then for a long time in a medium-sized company with a huge product portfolio in the field of leisure and automotive technology. I created the first websites for this company, but initially my job also included the creation of all kinds of print media. Over the years, my work has shifted more and more to the area of web content maintenance in many languages. The contact with colleagues from all over the world has always given me a lot of pleasure.
Therefore a website about the FIAT 125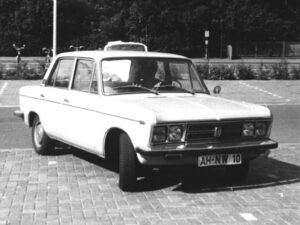 To anticipate: I don't own a FIAT 125. But, as in many comparable cases, it is mainly personal memories that moved me to create the "FIAT 125 page". From 1970 my parents owned a FIAT 125 in dark green, which was then replaced in 1973 by a FIAT 125 Special from the last series in light beige. (This was followed by a silver 132 and a light blue 131 Supermirafiori, with which I myself covered many thousands of kilometers with pleasure thanks to the driver's license that I'd finally acquired, see pictures below). From thedr old times I still have the beautiful sound of the "bella macchina" in my ear! – That prompted me already in 1997 to create a website about the FIAT 125 – some of the pictures on this page are from this time.
And else ?
Above all: I am passionate about listening to and making music, mainly playing keyboard instruments, but also guitar and everything else I can get my hands on. The spectrum goes – in a nutshell – from Bach to Zappa to Yello.
I love old radios and "vintage hi-fi", especially tape recorders. I'm not a real expert, but can swap a belt or capacitors here and there to revive the old treasures.
My heart also beats for the topic of railways and model making. I grew up in the "steam locomotive age" and in 1975 I went on a bike tour with friends to the steam locomotive depot in Rheine (at that time the last one in West Germany besides Emden). I exchanged my own Märklin H0 installation, which I had lovingly developed, for an amplifier around 1976.
With "3D-Modellbahn Studio" I discovered a fantastic program with which you can create a "virtual model railway system". In the setups I created, I was able to fully live out all of my obsession with details. Event-driven programming opens up limitless possibilities for fully automatic operation!
Since I have neither the space nor the money for a new system today, I have at least passionately built a "1:87 diorama" that is installed in a cupboard.
Collages and alienations of all kinds have always been a lot of fun for me, already in the analogue way. After a few productions for an "imaginary radio station" called "Radio Kreutzphogana", which were saved on compact cassettes in the 70s and 80s, I also created a work on compact cassette that I simply called "Dadaism". Here I used numerous "audio snippets" and put them together again. This technique, which was based on good timing, cost me a few pause buttons of my tape recorder, which simply broke at some point.
Here are the two parts of the audio collage "Es war einmal ein Gaul" (Once upon a time there was a horse). The source for this was, among other things, an ancient fairy tale record from the late 1950s – be careful, this is only for "steel-hard nerves" (and in German):
"Phogue – Es war einmal ein Gaul Pt. I"
"Phogue – Es war einmal ein Gaul Pt. II"
The digital possibilities are of course ideal for any kind of collage or alienation, you no longer soil your fingers with glue or break the pause buttons. From time to time I enjoy creating digital montages, videos or animations. Here is an animation with which I recently taught my dear siblings a little fearing …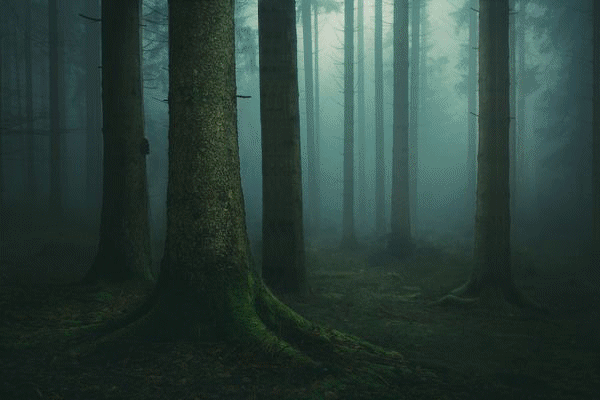 ---