The driver's seat of the FIAT 125 looks comparatively modern for its 1967 year of publication. Chrome elements have not been dispensed with, but otherwise the cockpit has a playful, sporty character. Everything is within reach, the wait staff is not a mystery. In addition to the glove compartment, there is a continuous shelf under the dashboard. The colors of the indicator lights correspond to the now common standards. In the 125, warning lights also light up when a tank stop is required, when the handbrake is on or the choke is pulled (jump start button for a "richer" mixture during a cold start, for the younger ones …). The brightness of the instrument lighting is adjustable.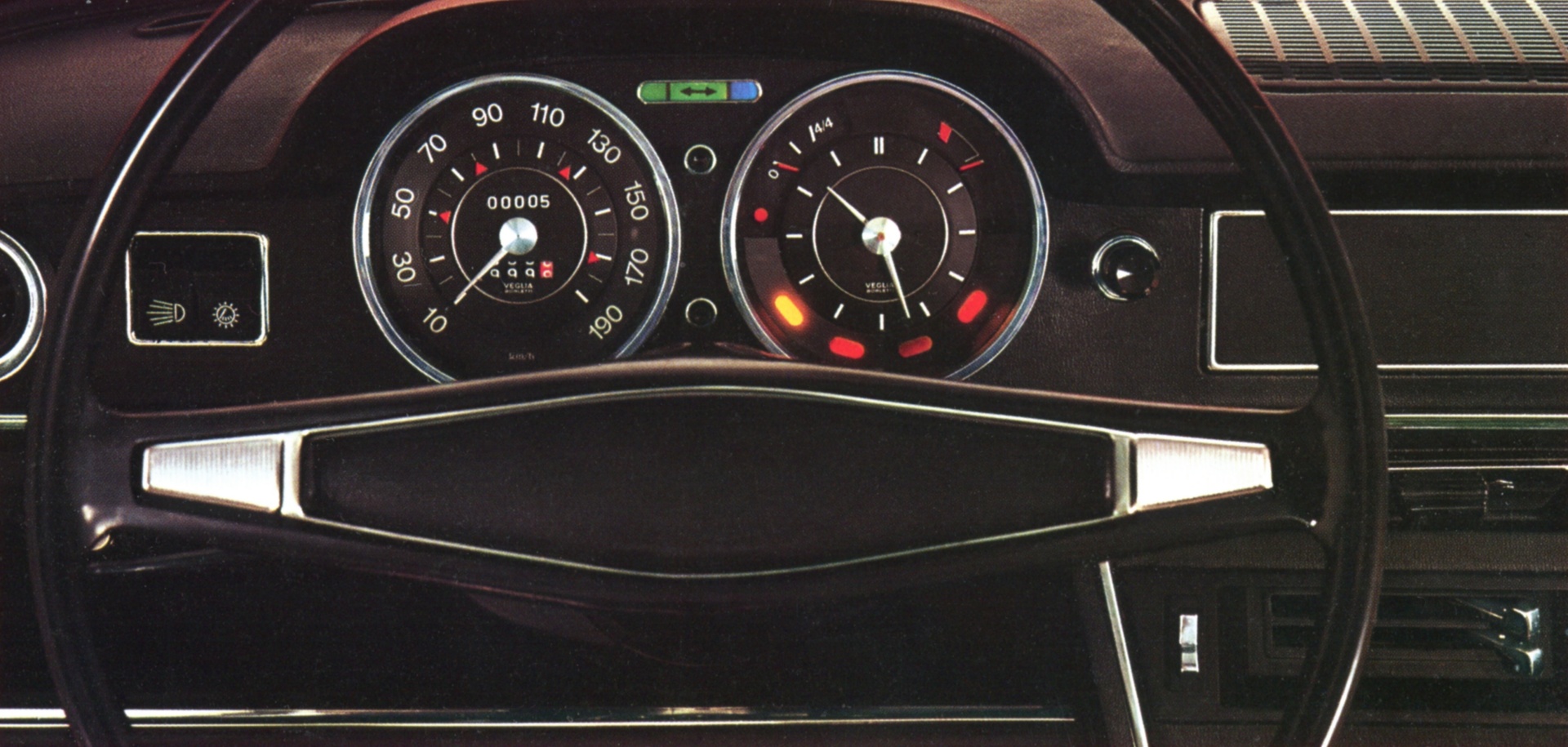 So, in terms of user-friendliness, the car can easily compete with modern colleagues. In comparison with today's vehicles, the clarity on all sides is downright royal – thanks to the large and steep windows and a relatively high seating position, the driver can easily keep an eye on the traffic and the ends of the vehicle.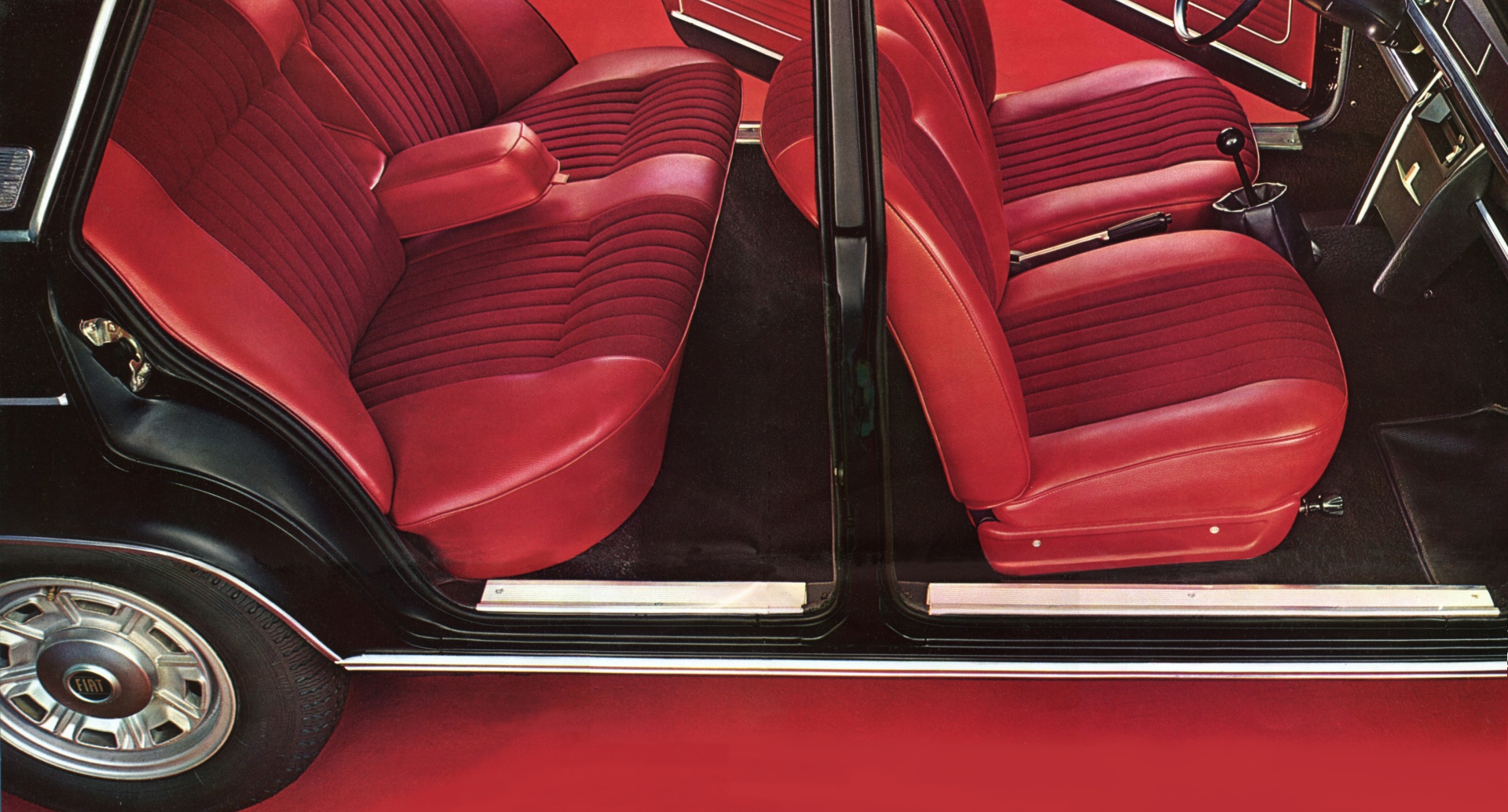 Thanks to the fabulous use of space, the FIAT 125 offered four to five people an enormous amount of space – the passengers in the back could also stretch out comfortably.
Of course, they had also thought of smokers, because at the end of the 1960s smoking was VERY important: The lighter was right next to the clock or the rev counter, an ashtray under the radio shaft and two more in the armrests of the rear doors.
The trunk was somewhat restricted by the tank on the right (in the picture under the blanket), but with a volume of approx. 400 liters, there was enough space for holiday luggage.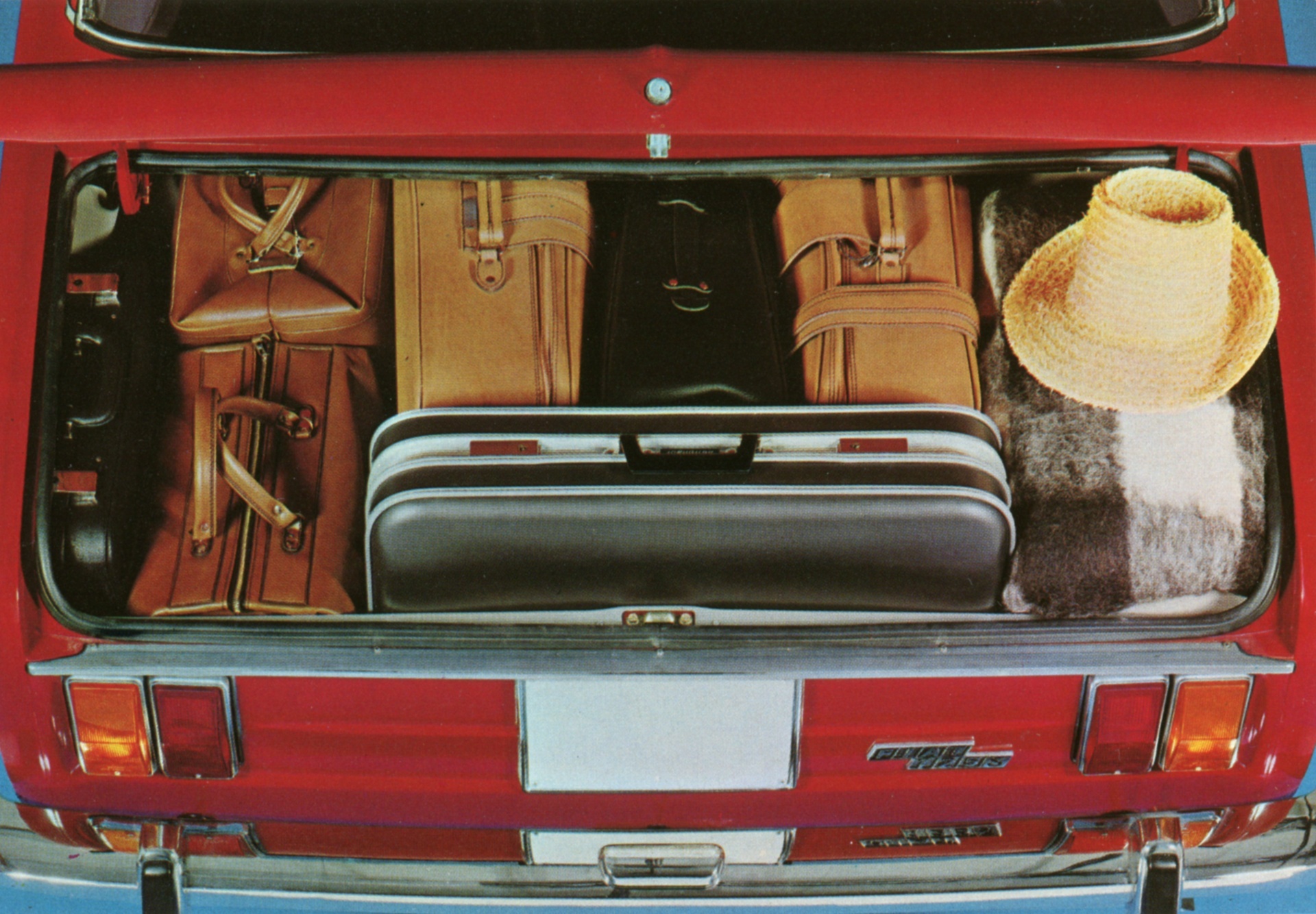 ---